At a time when most of us are thinking of warmer days, the Labcold penguin made a trip to Iceland, home of the most northern capital city to enjoy the dramatic scenery of this stunning subarctic island.
These photos are of the 60 metre high Seljalandsfoss waterfall located in Sudurland, Rangarping eystra in the south of the island.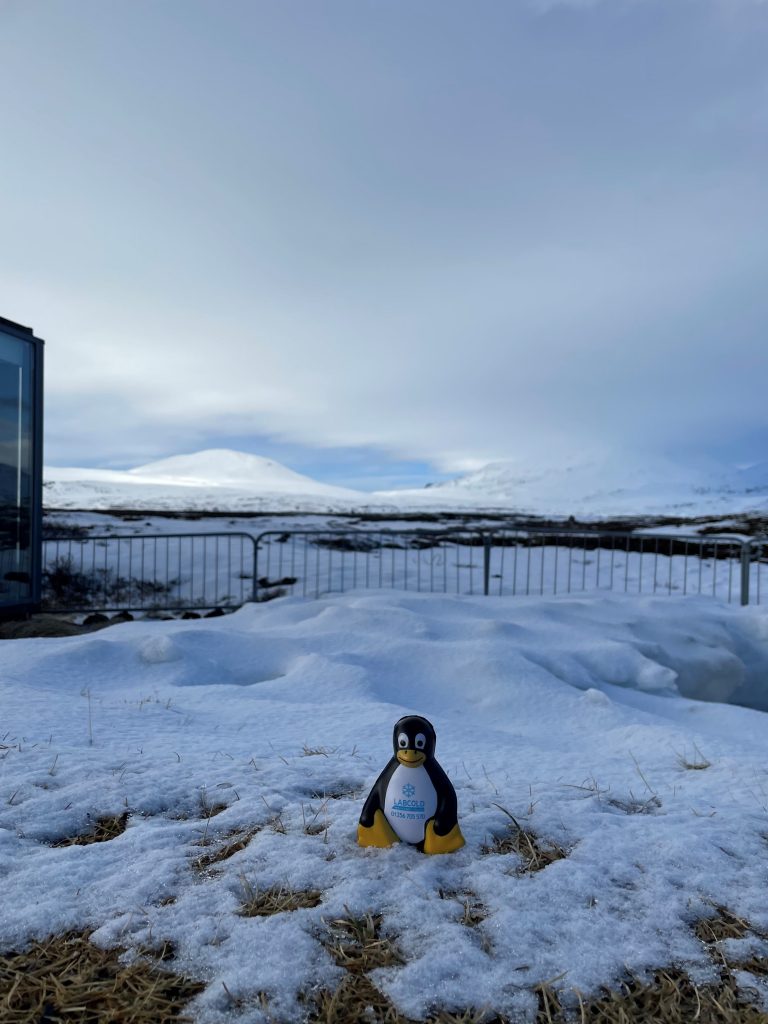 And this is from the world famous Thingvellir national park, within which lies a rift valley that marks the crest of the Mid-Atlantic Ridge and the boundary between the North American and Eurasian tectonic plates.
Big thanks to Connor for the pictures, hope you had an amazing time 🐧❄️👍🏼