Labcold penguins often accompany our service technicians as they travel around the UK maintaining and calibrating customers fridges and freezers but rarely do they get the chance to go somewhere so beautiful and wild as Benbecula in the Western Isles of Scotland.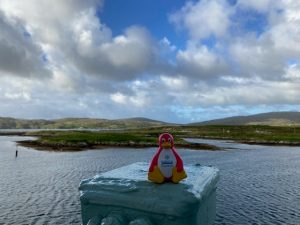 Benbecula is part of a group of Islands that makes up the Outer Hebrides on the West coast of Scotland. To reach the island you either have to take the ferry, a five hour crossing from the mainland, as the Labcold penguin did or you can catch a plane, which when it gets to the island lands on the beach….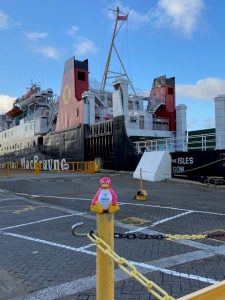 The Uist and Barra Hospital serves Benbecula, North and South Uist, Barra and other neighboring small islands and has 29 beds. As you can see is located amongst the most spectacular scenery and white sandy beaches.