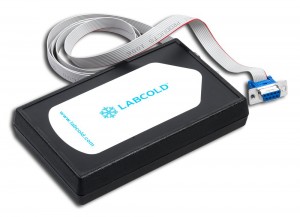 USB connection to PC
Weight: 271g
The Labcold Transport logger system provides simple and reliable proof of transit temperatures.
It is a development of the system used by the British army to monitor blood supplies all over the world. There are no electrical connections between the logger and its reader.
No wires to break, no connections which would be difficult to clean or liable to corrosion. Just place the logger on its reader and the records are transferred to your computer. Can connect to both RS232 and USB ports.
Product Code:

RMBL1500R

Configuration

1 Logger Reader

Height x Width x Depth

145 x 90 x 30