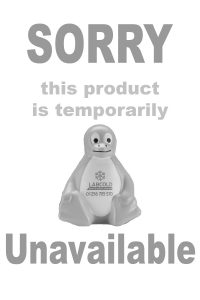 Floor Standing RVPF0734MD
Currently under revelopment – please contact our sales team for more information.
Optimum -34°C temperature
Faster thawing
Less bag cracking
Digital alarm and display
Chart recorder
Drawers
Lockable door
Registered medical device in accordance with EU Directive 93/42/EEC, and compliant with BS4376: Part 2:1996
The Labcold Plasma freezers are designed for the storage of blood plasma.
They are also registered Medical Devices in accordance with Directive 93/42/EEC as determined by European Union classification for Medical Devices and MHRA and is compliant with BS4376: Part 2:1996.
Careful attention to operating temperatures and performance means that by use of a Labcold British Standard freezer you will minimise bag cracking normally associated with plasma storage.
At this temperature an additional benefit is reduced thawing time.
Space saving, front opening format with convenient storage drawers.
Digital temperature display and 7 day chart recorder confirm correct operation.
An audible and visual alarm system warns of unacceptable temperatures.
Please note that capacity is dependent on local pack size and may vary from that stated.
Product Code:

Floor Standing RVPF0734MD

Configuration

Free Standing

Capacity (Litres)

Height x Width x Depth

995 x 600 x 625

Weight

38kg

Temperature Range

-32 to -42

Door Type

Solid

Lock Type

Key lock with two keys supplied

Temperature Display

yes

High/Low Temperature Alarm

yes

Load Temperature Alarm

yes

Door Open Alarm

yes

Mains Failure Alarm

yes

Alarm battery backup

yes

Remote Alarm Contacts

yes

Certified Medical Device

yes