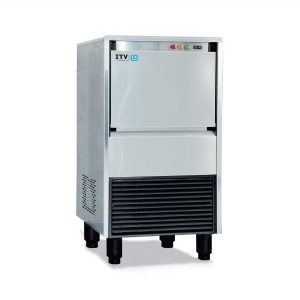 Labcold Flake Ice Maker LITV-IQ50
Laboratory flake Ice
Automatic production
58kg daily production
Large storage bin
Stainless steel exterior
Air cooled
Space efficient
Exterior height includes feet/legs
Low GWP refrigerant
Designed to produce soft, mouldable ice flakes time after time, this robust flake ice maker can store 20kg of ice yet is very robust and compact.
The softness of the flakes mean they mould easily to any shape required so are ideal for ice packs and other medical uses.
Requires both a water and electricity supply and drainage 150mm below the level of the ice maker.
Product Code:

LITV-IQ50

Configuration

Self Contained

Height x Width x Depth

889mm x 465mm x 595mm

Weight

55kg

Bin Capacity

20kg