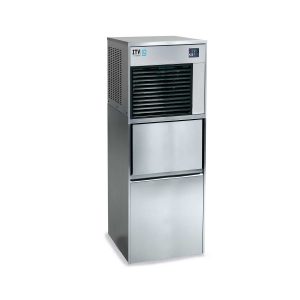 Labcold Flake Ice Maker LITV-IQ135
Laboratory flake ice
Automatic production
Daily ice production 164kg
Large storage bin 0f up to 64kg
Stainless steel exterior
Space efficient
Air cooled
Adjustable feet are available as an optional extra
Low GWP refrigerant
With a tiny footprint compared to its ice production abilities, this ice flake maker produces soft, clean ice time after time.
Engineered from quality materials with a storage silo that is insulated to keep fresh ice in top condition this machine is ideal for a wide variety of medical applications.
Like all Labcold ice makers, it requires both a water and electricity supply and drainage 150mm below the level of the ice maker.
Product Code:

LITV-IQ135

Configuration

Self Contained

Height x Width x Depth

1355mm x 515mm x 550mm

Weight

75kg