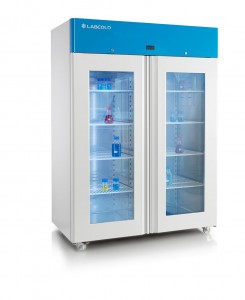 Microprocessor temperature control
Double lockable doors
Automatic defrosting
Adjustable shelves
2 year parts and labour warranty (UK only)
The Labcold Advanced ranges of refrigerators and freezers, along with their Pharmacy counterparts, represent the highest levels of performance, constructional quality, robustness, and appearance available in the market place.
Heavy duty all-metal construction, with standard stainless steel interior provides strength and durability with ease of cleaning or sanitisation.
Microprocessor control, together with ducted air flow and advanced auto defrost system provide class leading temperature stability and uniformity.
Options available: Sample storage racking; Remote alarm contacts; Access ports; Internal power sockets with safety trip; Over and under temperature safety trips; Temperature recorders/loggers. Advanced models may also be customised for specific applications – please ask us.
Product Code:

RAFG44043

Configuration

Upright

Capacity (Litres)

1300

Height x Width x Depth

1990mm x 1420mm x 800mm

Weight

215kg

Shelves

8

Temperature Range

+2 to +10

Door Type

Glass

Lock Type

Two door locks with two keys

Temperature Display

yes

High/Low Temperature Alarm

yes

Door Open Alarm

yes

Mains Failure Alarm

no

Max/Min Temp. Recording

yes

Auto Defrost

yes

Access Port

optional

Remote Alarm Contacts

optional