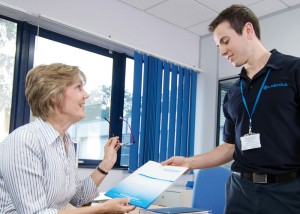 Calibration and Commissioning
Check all packaging is removed
Check the condition of the cabinet
Fit pen, battery and chart paper to recorder (if necessary)
Check operation of the digital lock
Check operation of the internal light
Test alarm panel function
Test high alarm both air and load
Test low alarm both air and load
Test door open alarm
Check dual cycling of refrigeration system (where necessary)
Demonstrate the safe operation of keypad and change code
Demonstrate how to change between refrigeration systems (where necessary)
Demonstrate how to fit new chart paper and pen (where necessary)
Demonstrate how to use the touch screen display and explain functionality
Ensure the equipment is functioning correctly and key functions are MHRA compliant
Train your team on how to use the equipment as required
Check calibration of temperature monitoring systems
Labcold commissioning  service is the ideal way to ensure that your equipment is working correctly before it is required to store product.
As part of the checks you will be issued with a calibration certificate from our UKAS temperature calibration laboratory #8898 so you can prove you have undertaken IQ/OQ checks and be confident that anything you place inside the refrigerator, freezer or incubator will be stored in optimum conditions.
Our service technicians can also provide you and your team with training on how to use the equipment and give you handy tips to keep it working in perfect condition.
Product Code:

Calibration and Commissioning