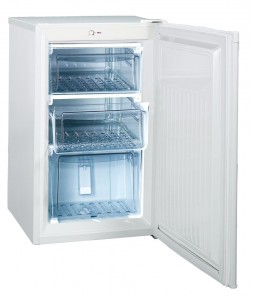 Low cost
Robust construction
Labcold reliability
Operator controlled defrost
3 clear plastic drawers
These models provide basic frozen storage at a lower price while still providing the confidence of the Labcold name and support.
Lower cost production methods have been used, and certain convenience features omitted, in order to offer the best price possible without significant sacrifices in the important areas of function and reliability.
Accessories are not available with this model.
Sale item – Cosmetic Damage
Product Code:

RLVL03203XD

Configuration

Under bench

Capacity (Litres)

70

Height x Width x Depth

835 x 500 x 490

Weight

28kg

Temperature Range

-18 to -23

Door Type

Solid